Election 2020 USA
Election Mary Trump Says Uncle Will Have 'Meltdowns Upon Meltdowns' After Loss to Joe Biden
Election
Mary Trump, President Donald Trump's niece, said that things will not be good for her uncle following his 2020 election race loss.
"After January, things look bleak for Donald," Mary said in an interview with The Guardian published on Sunday. "It's grim for him."
"He has more than $400 million of debt coming in the next four years," Mary continued. "Why at this point would his lenders cut him any slack? He has never paid anyone back. His businesses are in the tank. He has destroyed his brand."
"He'll be having meltdowns upon meltdowns right now," she also said. "He has never been in a situation like this before."
Accompanying Trump's exit from the White House is the scrutiny concerning lawsuits and investigations, including matters about the president's taxes.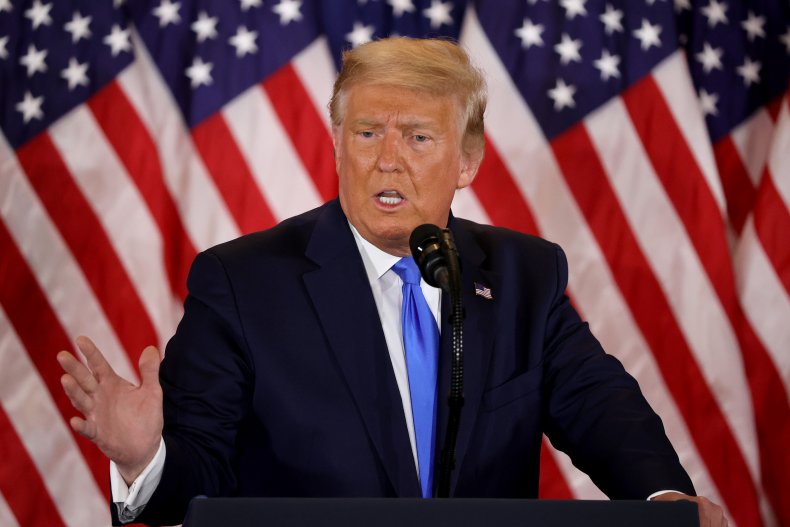 According to The New York Times, documents showed that Trump paid no U.S. income taxes for 10 out of 15 years and only $750 in 2016 and 2017–the year he was elected president and the year he took office, respectively.
In addition to not paying federal income tax, Trump reportedly received a $72.9 million refund from the IRS in 2010 after claiming more than a billion dollars in earlier losses. The large refund is subject to an ongoing IRS audit, and a contrary outcome could force Trump to return the money with added interest and penalties, according to The Guardian.
Yet, "the worst thing Donald's looking at isn't financial difficulties or the prospect of jail," Mary said. "It's becoming irrelevant. I don't think he would ever recover from that."
Although vote totals are not yet official and Trump has not yet conceded, the Associated Press and the major TV networks called the election for Joe Biden on Saturday as he narrowly won Pennsylvania.
Trump indicated on Saturday that he will not concede the election to Biden, and has threatened "unspecified legal challenges," according to the Associated Press.
"He's not going to concede," said Mary. "What's worse is he's not going to engage in the normal activities that guarantee a peaceful transition."
Mary celebrated Biden's victory in a tweet on Saturday.
The tweet featured Mary sitting on a beach wearing a Biden-Harris hat while holding a glass of champagne.
"To America. Thanks, guys," Mary's caption read.
Mary also published a tell-all book earlier this year. The book, Too Much and Never Enough: How My Family Created the World's Most Dangerous Man, criticized the president for being "completely unqualified" for the position.
In the book, Mary said that she considered speaking out in 2016, but over the past three years, the Trump administration forced her hand.
"If he is afforded a second term, it would be the end of American democracy," Mary wrote.
President Trump didn't respond to Newsweek's request for comment in time for publication.